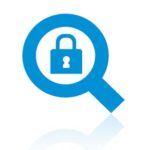 Qualified, transparent and independent,
audit activities not only bring Re.Bi.S. customers sheltered from the risks, but reinforce the credibility in the marketplace, enhance the professionalism and skills of their internal human resources, increase the security of their directors, shareholders and partners.
The most frequently offered by Re.Bi.S.:
Statutory and voluntary audit of individual and consolidated financial statements
Alternative compensation claim visa of conformity for tax credits and IRAP to claim deduction of costs of research and development personnel
Agreed-Upon Procedures
Audit of financial statements prepared in accordance with Special Purpose Frameworks (unbundling, loss mutuality of cooperatives, securitization services …)
Specialized Areas – audits of financial statements prepared in accordance with special purpose framework.
Audit of annual accounts separately ("unblunding") prepared by the electricity and gas sector companies (doc Assirevi 171)
Conformity visa for VAT compensation
Pool Audit and Audit of Servicer Report
STATISTICAL SAMPLING TECHNIQUES
During works intended for the leading rating agencies, very focused in the quantitative approach, Re.Bi.S. drew up a formula for statistical sampling validated by comparison with the academic world.