REBIS: THE NETWORK OF EXPERTS YOU CAN TRUST
Download our brochure
Please, feel free to download our brochure, the document that describes more deeply all our services and our portfolio.
E-mail:
info@rebisitalia.com
brunettacarlo@rebisitalia.com
Phone:
+39 0434 29349
+39 0434 520350
Work:
Monday > Friday
9:00 AM > 1:00 PM – 2:00 PM > 6:00 PM
If you see this Google Maps wasn't properly loaded. Please refresh your page 🙂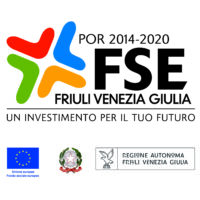 Si è beneficiato del sostegno finanziario del Programma Operativo del Fondo Sociale Europeo della Regione Autonoma Friuli Venezia Giulia in relazione al programma PS 101/2020 – "Sostenere l'adozione di modelli innovativi di organizzazione del lavoro attraverso lo sviluppo di piani aziendali e l'adozione di adeguata strumentazione informatica per adottare strumenti di lavoro agile ovvero di smart working. Emergenza da COVID-19".